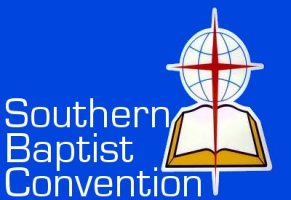 The members of the Southern Baptist Convention are meeting the week of June 13th for their annual meeting.  One of the most controversial resolutions had the title, "On the Anti-Gospel of Alt-Right White Supremacy."  Now, one would think that a resolution calling for the Church not to support such things as white supremacy would pass without opposition, but this is the Southern Baptist Convention, a denomination that was founded in 1845 over the issue of slavery, which they supported and defended.
The resolution was originally submitted by Texas Pastor Dwight McKissic and had to pass through the resolutions committee.  The rules of the Convention state that all resolutions must go through the committee and they had decided on Tuesday that they would not move the resolution forward to be voted on by the entire Convention.
In an interview on Wednesday morning, Resolutions Committee chairman, Barrett Duke stated;
"We were very aware that on this issue, feelings rightly run high regarding alt-right ideology. We share those feelings … We just weren't certain we could craft a resolution that would enable us to measure our strong convictions with the grace of love, which we're also commended by Jesus to incorporate."
I believe Jesus would be pretty succinct in his opposition to racism.
Can we all at least agree that racism, no matter what you call it, goes against the message of Gospel and that we might stand united in defeating it wherever it rears its ugly head?  Apparently, that is still up for debate.
On Wednesday, June 14th, the Convention passed, what I believe to be, a much weaker resolution but they did take a stand in denouncing racism and white supremacy.
Below are links to the original resolution as submitted by Pastor McKissic and the one passed by the Convention.  Judge for yourself.