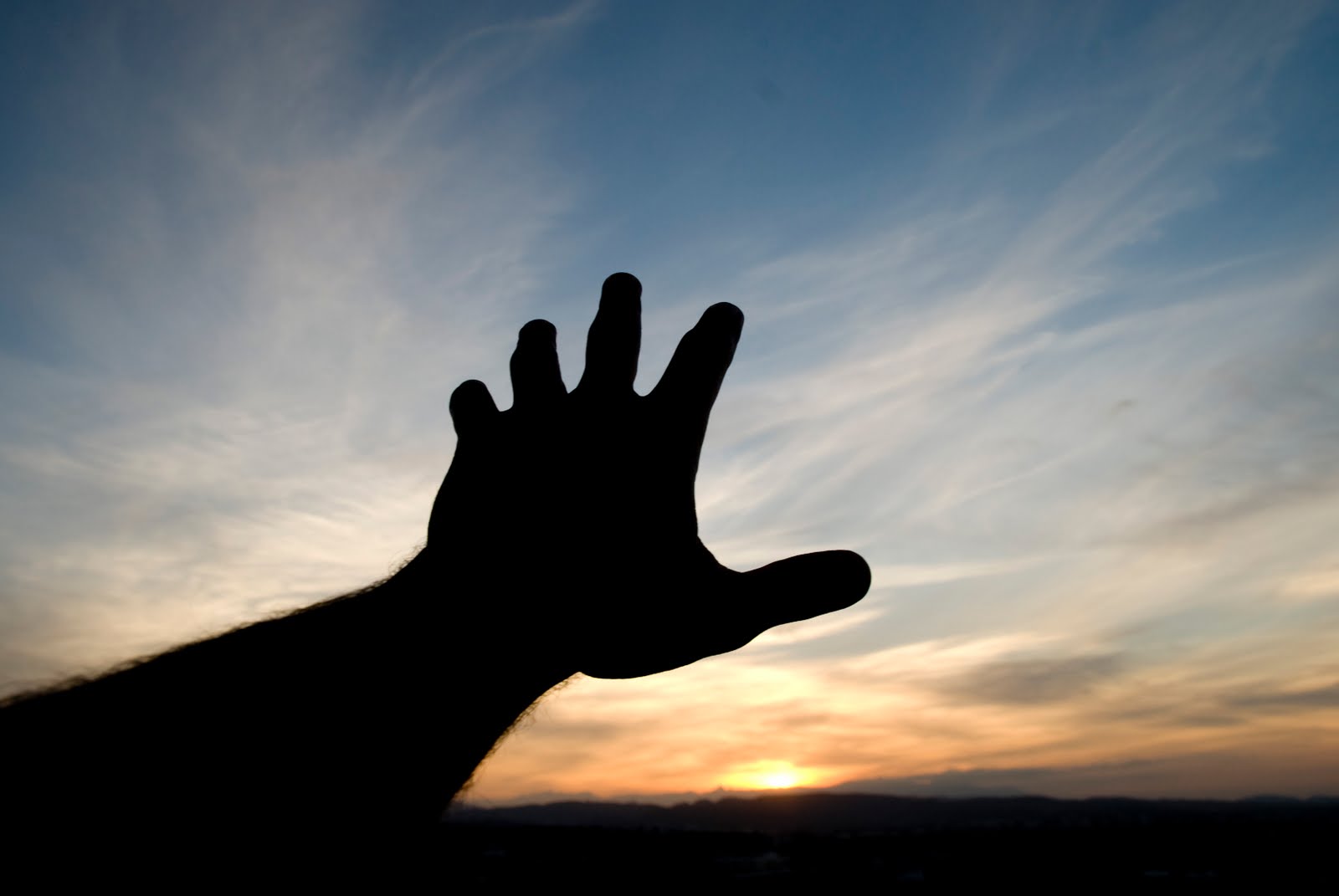 On infrequent occasions in the gospel, do we get a glimpse of Jesus alone teaching his apostles. There are not many times recorded when Jesus is truly alone with them, but this is one of those times. He has taken them aside, and he begins to tell them that his time is coming to an end but, in typical Jesus fashion he does not come right out and say he is talking about himself. We get another glimpse of the confusion of the apostles and Scripture tells us "they were afraid to ask him."
As they were on the road, a discussion started among them, not a debate about what he had just told them but a discussion about "who was the greatest." Jesus had just said to them that he was going to be betrayed and killed and their discussion was about who was going to be the greatest.
One of my favorite pictures of Jesus is the one that is known as Facepalm Jesus. I am not sure who the artist is, but there he is with his face in the palm is his hand in utter disbelief. As I read this story, I can almost see Jesus doing that. Sometimes I picture Jesus looking heavenward, arms outstretched, looking toward his father in heaven and shouting, why me?  What have I ever done to you? However, then I remember that Jesus is not only human but divine, and it is his divinity that inevitably takes over in times like these.
Jesus sits them down and begins to teach them about power and greatness. He starts by telling them that if you want to be great, you have to learn humility. If you're going to be great and if you're going to be first, you have to be last, and you have to be the servant of all. Jesus is making it understandable that he is identifying greatness with service and with empathy.
In the world of the first century Palestinian there was a stringent system of class, and the servants were at the bottom.  At the top, of course, was the ruling class both politically and religiously but at the bottom, the place where Jesus just said you have to be to be great, is the servant. In this first-century world, one did not move from the servant class to the ruling class, but this is precisely what Jesus was telling them, if you want to be great, start at the bottom.
I like cooking. I love watching cooking shows, I collect cookbooks, and I like cooking.  I think I like eating more, but I do like to cook. Several years ago I decided I want to be a chef in a restaurant. I mean I love to cook, and that is what these guys do for a living. So I enrolled in cooking school. It was fabulous, we got the white jacket, the big hat, a brand new set of the best German knives I could afford, and I set off to class every day it was amazing.
After the first semester, it was suggested that we might want to look for a job in the profession to see if we liked cooking at that level. At the time my brother was managing a place in Boston, and he secured me a spot on the line in the kitchen. I had an interview with the chef, he had me cook him something, asked me a few questions about mother sauces and the like, and I was told I got the job and should report the following week.
I was so happy.  I went out and bought and new white coat and a new big hat, and set off to my first job as a chef at a restaurant in Boston.  I arrived early, to make a good impression, met the chef and the others in the kitchen, was showed around a little, and then I was handed a rubber apron and a pair of rubber gloves and told I was going to wash dishes.
What? Surely there was some mistake. I am a chef! Look, I have the white coat and the big hat. "yes, it's very nice" I was told by the head chef, but tonight you will be washing dishes. You see in the restaurant world everyone in the kitchen begins by washing dishes. Then, if you are lucky, you move up to salads then maybe you get to make sandwiches and so on. No one, in their first year in the kitchen starts at the top, you want to be top chef?  Get over there and wash those dishes. Being the dishwasher was the hardest job I ever had, and it's also the job that taught me humility. We do not seek after greatness, greatness seeks after us, and it involves being a servant first.
True greatness involves humility and the willingness to serve all, and the most excellent example of this is Jesus.
During the Last Supper, Jesus tells those assembled that he has to wash their feet.  Now, you have to understand how striking this would have been to not only hear Jesus say this but then actually to let him do this. When one entered a house in the first century, the first thing that would happen is your feet would be washed. You had just come off the road, the dusty streets, and your feet would be dirty. In houses without servants, there would be a basin with water, and a towel provided at the door for you to wash your feet. In homes with servants, a servant, the youngest and therefore the lowest of the servants, would be dispatched to wash the feet of the master's guests. Here is Jesus taking on that role!
Jesus has turned society on its head. Up is now down and down is now up. Everything they thought they knew has changed in an instant. Jesus is telling them that if they hope to be great, they do not get there by stepping on others or making fun of others or Tweeting disparaging remarks about them, we become great by being servants, by humbling ourselves with service and with empathy.
I have told you this before, as Christians, we have to be able to look at another human being and see the face of Christ in their face, and they have to be able to see Christ's face in us. We live in an ugly world, a world that tells us the exact opposite of the message of Jesus today. The world we live in tells us that we need to do whatever we need to do, even if that involves destroying people to get what we want. It tells us that it is okay to lie and cheat. It tells us that it is okay to put down those who are different then we are. It tells us that it has to be someone else's fault that we did not get that job. It tells us that we have to demonize other races, nationalities, and religions to make us feel better about ourselves. Also, it tells us that if a woman waits 37 years to tell her story of abuse, it is okay to make death threats against her and make her out to be some wicked person so that we can get what we want. That is the world we live in today. Oh, and by the way, most of that is being done by people who will be hearing this same passage of Scripture that you have listened to today.
At the end of the story, Jesus calls over a little child. Children are the most vulnerable members of our society. They need care, and love, and support. Jesus calls the small child over and says, "whoever welcomes one such child in my name welcomes me, and whoever welcomes me welcomes not me but the one who sent me." Greatness is embodied in caring for the most vulnerable members of our community, first of all by embracing them with love, hearing their stories, and responding to their cares. Greatness does not involve demonizing them and putting them in cages; it means being a servant to all, no matter who they are or where they have come from.
Being a Christian is not comfortable it means we have to sacrifice ourselves for others. It means that we have to put others first and it means that we have to be servants.