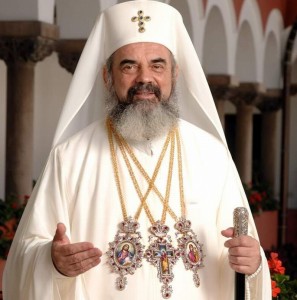 On 22 July 2012, His Beatitude Patriarch Daniel celebrates the anniversary of 61 years of life.
From 20 – 25 July 2012, the Patriarch of Romania will be in Prahova area, Archdiocese of Bucharest, to celebrate missionary services and pay working visits. Therefore, the congratulation messages on the occasion of the anniversary of His Beatitude Patriarch Daniel's birthday can be handed over directly to Patriarchal Counsellor Paisie Teodorescu at the Patriarchal Residence of Bucharest or sent by e-mail cabinet.patriarhal@patriarhia.ro, or by fax number 021.406.71.62.
A thanksgiving prayer at the anniversary of the Patriarch of Romania's birthday will be said during the Divine Liturgy celebrated at the Patriarchal Cathedral of Bucharest.
The official celebration of His Beatitude Patriarch Daniel is 30 September, the date of His Beatitude's enthronement as Patriarch of the Romanian Orthodox Church (30 September 2007).