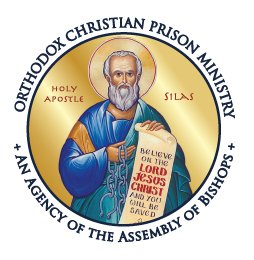 OCPM ministers to nearly 1,000 men and women who are in prison or who have recently been released. Many have embraced the Orthodox Faith, while others who were already Orthodox found their way back to The Church.
Five men have been tonsured Orthodox monks in prison and several others have become Iconographers.
There are currently over 300 Orthodox catechumens in jails and prisons across America.
Many of the men and women whose lives have been touched by OCPM are now out of prison and leading productive, Christ-centered lives as active members of their local parishes.
OCPM has published 8 books and distributed more than one million copies to prisons.
Over two million icon prayer cards have been printed and distributed.
OCPM ministers monthly to more than 300 homeless and needy people, including families of those in prison.
OCPM sends more than 5,000 personal letters to those in prison each year offering them spiritual guidance and hope.