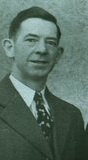 If you are a follower of these pages you know that I have been engaged in family research for some time.  It is always fun in this type of research, when you find that you are related to a famous person.  I have been posting some pictures on my Facebook page of the famous people that I am related too, but most of the people on my family tree are just ordinary people and my Grandfather Alexander Walter Johnston is just that, an ordinary guy.

Alexander Walter Johnston is the oldest of eight children born on April 8, 1895 to Daniel Alexander Johnston and Elizabeth Campbell Johnston.  He was born in Halifax Nova Scotia but his family roots were planted in Cape Breton in the mid 1800's.  His family goes back to Barra Island in the Outer Hebrides of the coast of Scotland.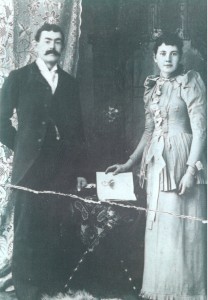 Find work difficult to obtain in Canada, he came to the United States in 1915 and settled in Quincy Massachusetts and found work with Bethlehem Steel at the Fore Rive Shipyard where he would work for the remainder of his life.
He married Marie Louise Boisclair of Quincy in 1917 and together they had three children.  Charles Alexander, born in 1918 and died in 1981, Francis Elizabeth born in 1919 and died in 1973 (we think) and Marie Louise born in 1920 and died in 1971.  Marie died February 11, 1929 and is buried in Mount Wollaston Cemetery in Quincy Massachusetts.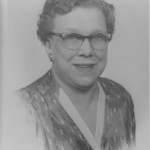 Alexander married Bertha Katherine Pashby Seaman, a widow, on October 18, 1930.  Bertha had three children from her marriage to George Ray Hamilton Seaman, a veteran of the First World War, who died in 1928.  Eleanor Rita born in 1920 and died in 1975, Ruth Kathlyn born in 1921 and died in 2012, and Elizabeth Elaine born in 1924.  Bertha the oldest of five children, was born in Burlington Vermont on October 19 1898 to Herbert B. Pashby and Delia Olive Bordeaux.
Together Alexander and Bertha added to their family with four more daughters, Jacqueline Jane born in 1931 and died in 1994, Clare Alberta born in 1932, Barbara Ann (my mother) born in 1933 and Nancy Carol born in 1936.
I never met my grandfather but by all accounts he was a great family man who did whatever was necessary to take care of his family.  He raised his children, the children of his new wife, and their children and provided for them as best he could.  In recent years the descendants of Al and Bertha have been gathering for family reunions in different locations around the country.  Those who gather are mostly descendants of both Al and Bertha because we have, unfortunately, lost touch with most of the family of Al's children from his marriage to Marie.

Their descendants number more than 100 and continue to grow, almost daily!  Although we have grown apart the love that permeated the family is what keeps us together.  I hope that we have made them proud and although none of us is famous in the eyes of the world, I am proud to say that we, like Al, are just ordinary guys.