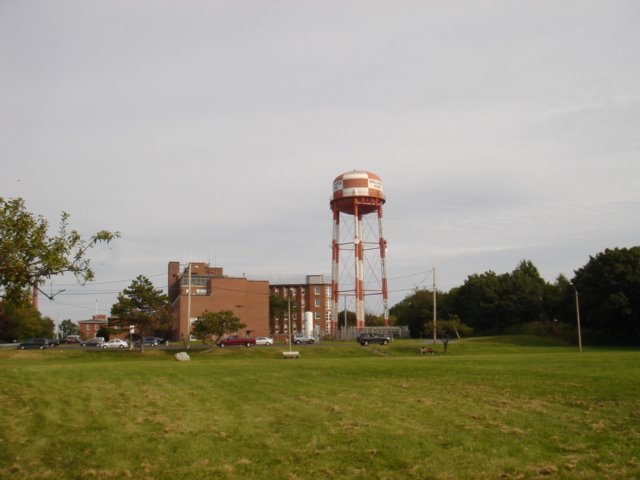 I recently had the honor of speaking to a group of veterans at the Soldiers Home located in Chelsea Massachusetts.  I was invited by a group of veterans that belong to the Sons of Union Veterans of the Civil War and the topic was the role of the chaplain during the Civil War.
This was my first visit, but anyone traveling North of Boston on Route 1 has seen the place sitting on top of the hill.  I recall, when I was in the Army, we used to donate $2 a month to the Soldier's Home fund and always wondered if I would end up there one day.  Although there is no replacement for in home care, I am grateful that places like this exists to care for our veterans.  Keep in mind this is not just for veterans that need skilled nursing care; it is more of a rest home I think than that.
The soldier's home is an interesting place.  Located on the top of Power Horn Hill in Chelsea, a suburb of Boston, it is home to about 300 veterans of all branches of the service and of all wars.  For some veterans this is their only home and if it was not for this state run home, they would be on the streets or in shelters.  The home is a hospital, but it is also a nursing home and skilled care facility.  It is a sort of little city with barber shops, a theater, church, and all of the other amenities that one would think of in a city.
Founded in 1882 as a home for veterans of the Civil War the Soldiers Home in Chelsea joins her counterpart the Soldiers Home in Holyoke Massachusetts.  The Soldiers Home in Chelsea is a sprawling campus of brick buildings that reminds me of the many military bases I have been stationed on.  As with most institutions the homes struggles for funding and does the best it can with they have.  There have been some issues at the home recently but there is an Interim Superintendent in place and changes are starting to be made.
According to the US News and World Report Best Nursing Homes of 2014, rating just the 88 bed skilled nursing facility at the Soldiers Home, the home was given a 5 star rating, the highest rating that can be obtained.
With all of the nonsense in the news about the care at the VA, it is nice to see a place like this.