There is so much in this essay that we Orthodox can learn from, only reading Orthodoxy writers and bloggers, being afraid to engage outside of the tradition, tribalism, egoism all of these same issues, in my opinion, plague some corners of Orthodoxy in America!
by Jonathan Merritt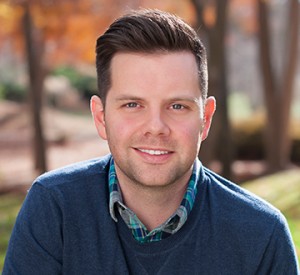 When Mark Oppenheimer declared that "evangelicalism is in the midst of a Calvinist revival" in The New York Times earlier this year, he was only partially correct.
According to a 2010 Barna poll, roughly three out of 10 Protestant leaders describe their church as "Calvinist or Reformed," a proportion statistically unchanged from a decade earlier. According to the research group, "there is no discernible evidence from this research that there is a Reformed shift among U.S. congregation leaders over the last decade."
And yet, Oppenheimer is correct that something is stirring among American Calvinists (those who adhere to a theological system centering on human sinfulness and God's sovereignty that stems from 16th century reformer John Calvin). While Calvinist Protestants—including Presbyterians, some Baptists, and the Dutch Reformed—have been a part of the American religious fabric since the beginning, Oppenheimer points to a more vocal and visible strain that has risen to prominence in recent years.
They've been called the "young, restless, and reformed" or neo-Calvinists, and they are highly mobilized and increasingly influential. Their books perform well in the marketplace (see John Piper or Paul David Tripp), their leaders pepper the lists of the most popular Christian bloggers (see The Gospel Coalition and Resurgence), and they've created vibrant training grounds for raising new recruits (see Reformed Theological Seminary, Westminster Theological Seminary, and The Southern Baptist Theological Seminary).
This brand of Calvinists are a force with which to reckon. But as with any movement, America's Calvinist revival is a mixed bag. None can deny that many have come to faith as a result of these churches and leaders. The movement is rigorously theological, which is surely one of its greatest contributions. Just as Quakers teach us much about silence, Mennonites teach us much about peace, and Anglicans teach us much about liturgy, so Calvinists spur us on with their intellectual rigor.
And yet, from where I sit, there are several troubling trends that must be addressed if this faithful faction hopes to move from a niche Christian cadre to a sustainable and more mainstream movement.