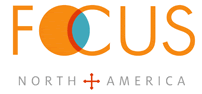 FOCUS North America recently opened the FOCUS Pittsburgh Free Health Center to provide free, quality physical and mental health care and pharmaceutical and lab services to uninsured individuals.
The Center is the first, fully-accredited Orthodox Christian health center in the US. And FOCUS hopes that it will be just the first of many.
Patients are seen by Orthodox Christian physicians and health care providers who volunteer their time. The Center specifically targets and serves people who fall through the gaps in today's health care system, those who do not qualify for government assistance, and those who do not have employer-sponsored health insurance.
Using this model, FOCUS hopes to launch more health centers in areas where Orthodox Christian physicians are available to donate their time and skills to serve the uninsured and working poor. Medical malpractice liability protection under the FOCUS model is provided by the federal government and the Federal Tort Claims Act for free to any physician or medical staffer serving at a FOCUS clinic. Physicians interested in learning more should contact FOCUS at info@focusna.org or 866-267-3083.
FOCUS North America is a national movement of Orthodox Christians, united in faith and joined by a desire to provide action-oriented and sustainable solutions to poverty in communities across America. FOCUS has operations and youth volunteer experiences in more than 25 cities in the US. To learn more or to donate, visit www.focusnorthamerica.org or visit FOCUS on Facebook and Twitter.