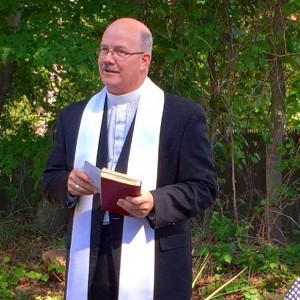 That which was from the beginning, which we have heard, which we have seen with our eyes, which we have looked at and our hands have touched—this we proclaim concerning the Word of life. The life appeared; we have seen it and testify to it, and we proclaim to you the eternal life, which was with the Father and has appeared to us. We proclaim to you what we have seen and heard so that you also may have fellowship with us. And our fellowship is with the Father and with his Son, Jesus Christ. We write this to make our joy complete. 1 John 1:1-4
Every time we sit down to write a letter or a preacher writes a sermon; we have some object in mind. We wish to produce some effect in the hearts and minds and even the lives of those we are writing or speaking too.  And here at the very beginning of his letter John sets down his objects in writing to his people.
It is his wish to produce fellowship with people and with God (verse 3). The pastor's aim must always be to bring others closer to each other and closer to God. Any message that causes division is a false message. The Christian message can be summed up as having two great aims, love of God and love of neighbor.
It is his wish to bring joy to his people (verse 4). Joy is the essence of Christianity. A message that aims to depress and discouragement to those who hear it has stopped halfway. It is quite true that sometimes the objective of a sermon is to awaken sorrow but only if it leads to repentance. But after the sense of sin has been produced, people must be led to the Savior in whom all sins are forgiven. The ultimate note of the Christian message is joy.
To that end, John's aim is to set Jesus Christ before them. A great teacher always used to tell his students that their one aim as preachers must be "to speak a good word for Jesus Christ."
The simple fact is that if people are ever to find fellowship with one another and fellowship with God, and if they are ever to find real joy, they must find them in Jesus Christ.
This essay comes from my Daily Meditation Email.  If you would like to have a dose of daily inspiration delivered right to your inbox sign up here.