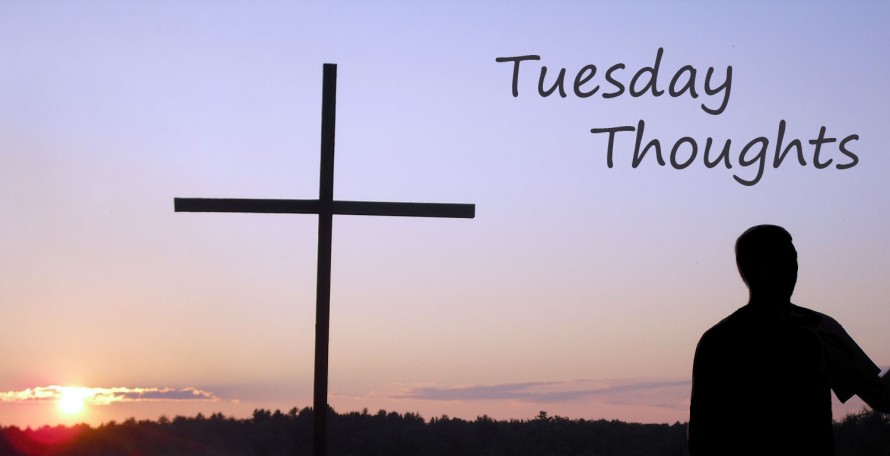 Jesus answered them, "The hour has come for the Son of Man to be glorified. Very truly, I tell you, unless a grain of wheat falls into the earth and dies, it remains just a single grain; but if it dies, it bears much fruit. Those who love their life lose it, and those who hate their life in this world will keep it for eternal life. Whoever serves me must follow me, and where I am, there will my servant be also. Whoever serves me, the Father will honor. John 12:23-26
In this passage from John, Jesus is saying three things that are all variations of the central truth and at the heart of the Christian faith and life.
He is saying that only by death comes life. The grain of wheat is ineffective and unfruitful so long as it is being preserved in safety and security.  It is only when the grain of wheat is thrown into the cold ground, and buried there; this is will bear fruit.  It was by the death of the martyrs that the Church grew.
It is always because people have been prepared to die that the great things have lived. But it has to be more personal than that.  It is only when people bury their own aims and ambitions that they can begin to be of real use to God.  By death comes life! By the death of personal ambition, a person becomes a true servant of God.  This hold true for the Church as well.
Jesus is saying that only by spending life do we retain it. The person who loves their life is moved by two aims, by selfishness and by the desire for security. Jesus insisted that the people who hoarded their lives must, in the end, lose it, and the ones who spent their lives must in the end gain it.
Jesus was saying that only by service comes greatness. The people that are most remembered and loved in this world are the ones who have served others. So many people are in business or politics only for what they can get out of it. They may well become rich, but only one thing is sure – they will never be loved, and love is the true wealth of life.
Jesus came to the Jews with a new view of life. They looked on glory as a conquest, the acquisition of power, the right to rule. Jesus looked on it as a cross. Jesus taught that only by death comes life; that only by spending life do we retain it; that only by service comes greatness. When we come to think about it, truly think about it, Christ's paradox is nothing other than the truth of common sense.