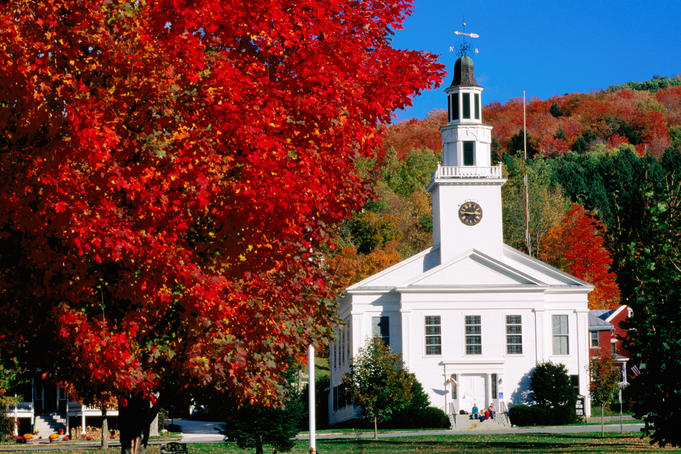 The church that I am presently serving, Bethany Congregational Church, is opening a preschool this year, and part of the licensing process with the Commonwealth of Massachusetts is assembling a variety of documents to include the incorporation of the church.  In Massachusetts, churches are considered corporations and therefore must register with the Secretary of the Commonwealth Corporations Division.
The church was established in 1639 as a branch of the Puritan church in Boston.  The church existed as such until 1750 when a split became evident, and what is now the First Parish Church, Unitarian was formed.  It was not until 1832 when the Evangelical Society of Quincy was formed which would eventually become the current Bethany Congregational Church.
We searched the current records as well as the archives of the church, and the only document we could find was the original covenant that was signed by the founding members in 1832.  There was no corporate paperwork anywhere that we could find.  A quick search of the corporation's database at the Secretary of the Commonwealth's website turned up a reference to the church being organized and pointed to the Acts and Resolves passed by the General Court of Massachusetts of 1887.
During the precolonial and colonial period in Massachusetts, churches were charted by royal decree and then by an act of the Royal Governor.  The Charter issued in 1639 passed to the Unitarians with the vote to change their theology.  When the new church was organized in 1832, there was no mechanism for a charter from the state, so there was no corporation.  The Acts and Resolves of 1887 changed all of that.
Chapter 404 Section 1: Any church now existing or that may be hereafter organized in this Commonwealth, may be incorporated according to the provisions of this act.
Chapter 404 Section 5 stated that all churches shall be incorporated in like manner to other corporations in the Commonwealth and have the same rights and responsibilities.
The result was that we had no articles of incorporation other than the original covenant of 1832 and the bylaws of the Church.
Thankfully we were able to obtain a statement from the Secretary of the Commonwealth stating that we were, in fact, a corporation and thus able to file the appropriate paperwork with the Department of Education.
I find it interesting that before 1887 the General Court of Massachusetts granted permission to organize churches in the Commonwealth.  Apparently, from what I learned from the Secretary of State's Office, there were so many churches being organized and it was taking up valuable legislative time, so it was decided by the Acts and Resolves of 1887, to transfer that responsibility to the Secretary of State.