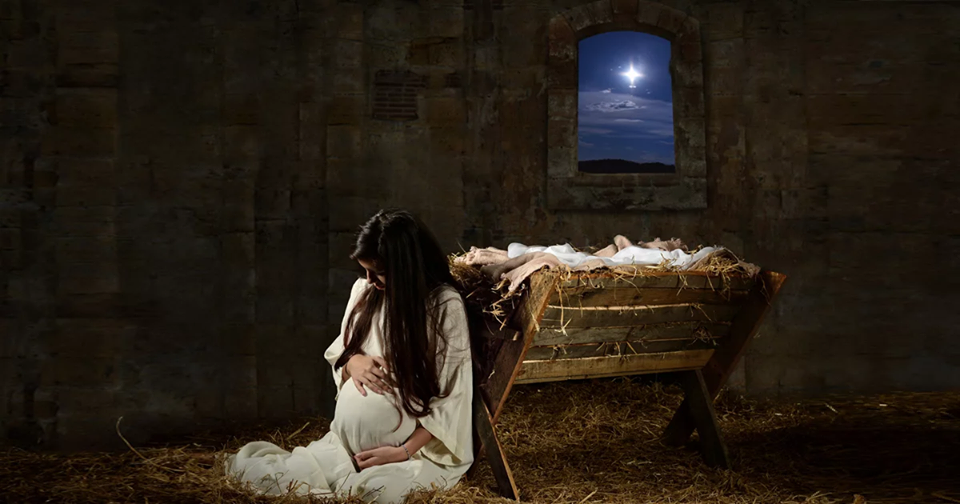 In a worship setting, music helps us to focus and can bring a sense of the holy to the time of worship. It has been said that "those who sing, pray twice." No, this is not a commercial to drum up more members of the choir, although the choir is always looking for a few new members. The hymnody of the church is essential, and it helps pass along theological truths that could be missed in sermons and other educational opportunities. Just like there are theologians in the church that attend school for many years honing their craft, there are those that study the science and theology of the music of the church to helps us understand our faith.
There are many beautiful hymns not only in out hymn books but in the hymn books of other churches. Some hymns have stood the test of time, convey solid theological truths, and enhance our understanding. There are old hymns and new ones. Hymns that have come out of the reformation and hymns that have come from other lands and cultures. Some of the greatest works of music have been written around the themes of Christmas and Easter, and there have also been some pretty bad ones.
A hymn, like a sermon, is only useful if it conveys theological understanding. Now, there is nothing wrong with being ambiguous; not long ago, I mentioned that I sometimes craft sermons that leave you with more questions than answers; however, right this type of sermon is when it comes to the understanding of fundamental theological truths we cannot be ambiguous.
In 1984, singer/songwriter Mark Lowery wrote the words that would eventually become the song that asks the question; Mary, did you know? Lowery's words were put to music in 1991 by Buddy Greene and, that same year, recorded by Michael English. The song would eventually reach the number 6 spot on the Contemporary Christian Music charts that same year. The song has gone on to become a modern Christmas classic but, it is has a lack of spiritual depth and theological understanding.
The Gospel passage we heard this morning is called, in Latin the Magnificat or Mary's Song, or the Canticle of Mary. It comes to us from the Gospel of Luke, the only Gospel that tells the full story of the birth of Jesus. Mary recites this song when she meets her cousin Elizabeth and the "babe leaps for joy." She is so filled with excitement and wonder at what God has asked her to do that she cannot contain herself. Mary is the new Eve, and Mary is the one that will usher forth redemption in the life of her Son, Mary is true, in Greek the Theotokos, the God-bearer.
But we need to back up a little.
Tradition will tell us that Mary was a young, very young teenager. As the Gospel tells us, she was betrothed or engaged to Joseph, and they were to be married. One night, the Angel came to Mary and informed her that God had looked upon her with favor and that she was to give birth to a child that was going to change the world. Mary asked the Angel a few questions, but in the end, this teenager, this little girl consented and by her yes, put into motion a series of events that bring us here today.
As much as we like to cite John 3:16 about God's love for all the world is the reason he sent his Son, if it were not for the yes of Mary, the young, teenage girl it would not have happened. The rift created back in the Garden of Eden had begun its repair the moment another woman said yes. Sin had entered the world with the disobedience of a human, and now, salvation is coming to the world because another human being said yes. This is an essential message of the Christmas story that is often overlooked. The separation of man from God was repaired because a young girl said yes!
We often underestimate what young people can do; in fact, some people will even use the platform of their position to bully young people when they stand up and take action. I can only imagine the same thing that happened to Mary. We read that Joseph tried to put her away quietly so as not to cause a fuss. But the same Angel comes to Joseph and tells him that it will be okay.
But back to the story and the question of what Mary knew and did not know.
Mary comes to see her cousin Elizabeth who is also with child, John the Baptist. She is overjoyed and proclaims her song. Mary says that her soul "glorifies the Lord" and that her spirit "rejoices in God" who is her savior. Mary does not take the glory on herself; she does not boast that God has chosen her in fact; she humbles herself and then points directly to God as her source of joy and excitement. She knows that God is using her as an instrument to bring salvation to the world. Sure, God could have snapped his fingers and made it all so, but he chose the life of a simple girl from an oppressed race to continue his story of salvation.
We need to stop and think about this for a moment. Of all the people in the world, of all the women in the world, of all the people in 1st century Palestine, of all the people in the town of Nazareth, God came to the home of Mary and asked, did not tell her but asked her, to take on this role. Being chosen by God, out of all the women of her day, Mary would have every right to boast about what had happened to her, but she does not. She focuses on the "lowliness of her estate" and that she has been blessed by God, not because of anything that she has done, and that God has done this great thing for her.
God did not choose a king or a queen. God did not select a prince or a princess. God did not want a military leader or a politician. God did not choose a wealthy family of privilege. No, God chose a poor, humble girl, and Mary's response is precisely why God picked her and honored her in this way.
The simple answer to the question of whether Mary knew is yes, she did know, and she exclaimed her knowledge and understanding when she met her cousin Elizabeth. Mary's song contains a pure faith and pure understanding of what was going to happen, who God is, and what God's salvation was going to bring to the world. But she also understands that it is not about her. She and Joseph have the task of raising God's Son and providing him with an education, but Mary always points towards her Son and never to herself. As Jesus increased, Mary decreased. She was with him at the start, and she was with him at the end, but Mary knew, full well, what was going on.
Mary should be an example to all of us about the power of saying yes, but she should also be an example to all of us about the power of what one person can do to make a difference in the world. God is asking each of us who claim the title of Christian, to follow the way of his Son, Jesus Christ, what will your answer be?