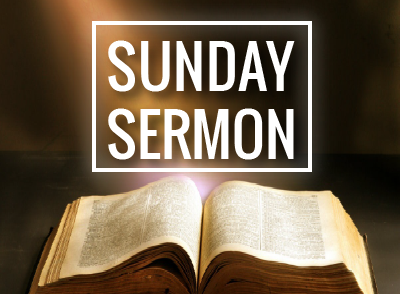 Classes in Philosophy dominated my first year in seminary. The study of philosophy opens one's mind to the ability to ask questions, but not just any question, good questions. Philosophy requires the students to reach past themselves to seek answers to questions about the nature of life and the essence of our very being. For the most part, philosophy is taught using the Socratic Method. The Socratic Method, designed by the great philosopher Socrates uses the question and answer format. The teacher poses a question to the class, calls on a student for the answer, and then poses a series of questions to that student to help them refine their response. The Socratic Method only works if the student is as prepared as the teacher.
There is one particular day that is emblazoned in my memory. Believe it or not, I am, by nature, an introvert. It takes a lot of energy for me to do what I do. This is not, by the way, and uncommon trait in clergy types. I hang in the back of the class and do not usually ask questions or offer answers. This is impossible in a course such as I have just described. But on this particular day, for whatever reason, I came to the attention of the professor. She zeroed in on me like a lioness ready to take down her prey. She started easy enough, although I do not remember the question. I do remember that I answered the question in an unsatisfactory way. She knew that I was not prepared for class, and now, her prey was weak, and she would soon pounce. After 45 minutes of continued questions, and as I was close to tears, the class time ended, and we were dismissed. I had learned my lesson, never be unprepared for class again.
But the idea behind having theological students study philosophy is that it makes the student better at asking questions. Theology and the spiritual life is all about asking questions. In today's reading from the Prophet, Malachi asks a couple of questions; But who can abide the day of his coming? And, who can stand when he appears?
These are Advent questions and force us to ask other questions like, who will be prepared through repentance and forgiveness? The season of Advent tests our worthiness, readiness, and willingness for Christ's coming. Advent calls us to a new way of living a new uprightness and integrity, a turning from iniquity, and a renewed reverence for God's covenant of life and well-being with all of us.
I have been thinking a lot these past few months about the nature of worship and liturgy. This comes partly out of my desire to answer the question, what brings people to church? This is a logical question to ask in these days where people who have no affiliation with the church have surpassed those who do. Don't get me wrong, I do not foresee an end to the brick and mortar church, but we have to understand what is going on outside the doors of the building.
It seems these days the number one reason folks leave the church is they get nothing out of worship. It is my belief this answer comes from the idea that worship is supposed to entertain. Some of the largest churches in America are a church with great music, fabulous worship bands, light shows, the preacher stands behind a Plexiglas pulpit, and wears jeans and an open-collared shirt. The lights in the sanctuary get turned down, and a spotlight is fixed on the preacher as he, I say he because these churches usually do not allow women to preach, delivers, what can charitably be called a sermon. Sure, it is loosely based on some theme of Scripture but usually ends with we are all sinners in need of repentance and then a call to change your life by coming forward to the altar for prayer. Later in the day, the church will post something on their social media feed about how many "gave their life to Christ." The problem is, there usually is no follow up.
Worship should not just be about entertainment; it needs to be about change, lasting change. I preach in such a way; I craft messages, I hope anyway, that move people to make a change in their lives not just today but every day. I have told you before that I view my job as preacher and teacher to challenge you, to force you to question not only what you believe but why you believe it. I want you to ask questions, get mad, and challenge me because that is where the growth happens.
This passage from Malachi is featured in one of the signature choral works of the Advent Season, Handel's Messiah. Malachi's faithful question about the nature of God's love is raised in a masterful work. The answer comes in the use of authoritative Scripture. The narrative "The Lord, who ye seek shall suddenly come." Followed by the bass, "But who may abide the day of his coming?" The chorus "He shall purify the sons of Levi" And the alto answer, "Behold, a virgin shall conceive, and bear a son, and shall call his name Emmanuel, God with us."
After the first presentation of the Messiah in London in 1741, Handel wrote to a friend, "I should be sorry if I only entertained them. I wished to make them better." Handel is challenging me, the preacher, and you to go beyond feeling good to doing good. Worship should move us to action, action in our lives that creates a spiritual change in us and action in our world that makes it a better place for all to live.
Although by 1751, Handel was blind until his death, he conducted Messiah as an annual benefit for the Foundling Hospital in London, which served mostly widows and orphans of the clergy. Handel's intent was not just to entertain; he hoped to make those listening just a little bit better and in so doing, make the lives of the widows and orphans better.
You get out of worship what you put in. If you come seeking to be changed, you will be changed. If you come seeking only to be entertained, you might leave disappointed. Advent is the season of preparation for the coming of the King of Kings and the Lord of Lords. Just like Handle, I hope to make us a little bit better, so we are genuinely prepared for the "day of his coming."
Amen.