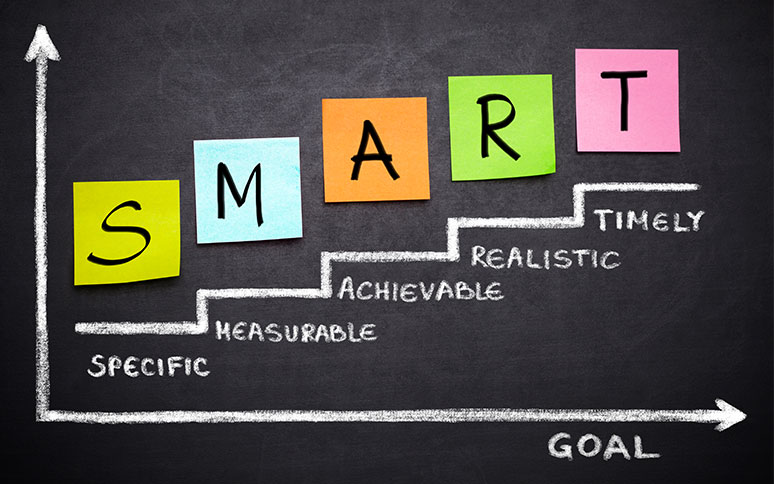 Well, we made it to another year, another decade! If you are like me, New Year's Resolutions never last past the first month of the New Year so I have decided rather than make resolutions, I would set goals.
The problem with resolutions is they are usually too grand, have no set time frame, and have no measurement for success. Losing weight is a nice goal, but with no clear path it will not happen.
Here are 12 ideas to help you not only set goals but stick with them in the coming year.
Set Smart Goals – Make your goals smart – Specific, Measurable, Actionable, Realistic, and Time bound.
Excitement – Big, exciting goals are often easier to achieve because they're so inspiring to work towards.
Take Action Regularly – Gain momentum and achieve goals easily through regular action, however small.
Your Plan – Chunk your goals down into stages, identify the steps along the way, then work your plan.
Outside the Box – Keep an open mind and be prepared to achieve your goals in unexpected ways.
Understand Why You Want Your Goal – Your "why" will keep you going when your enthusiasm wanes or you have a difficult step to take.
Reach Out – Who will help you achieve your goals? Who supports and encourages you? Ask for help!
Go For It – No more procrastination! Stop putting things off and go for it instead.
Obstacles – List your obstacles – whether it's you or something else. Now you can do something about them…
Authenticity – For goals that feel good and are easier to achieve, align your goals with WHO you are.
Learn to Prioritize – Most of us have more to do than time available. Ask yourself, "What matters most?" and work on that first.
Stay Focused – Determination and perseverance are more important to your goals than skills or ability! Stay focused and succeed.
Form a plan and stick with it. Make your goals smart goals and you will succeed.
If you need help setting goals or sticking to your plan, check out my coaching page and let's start a conversation.