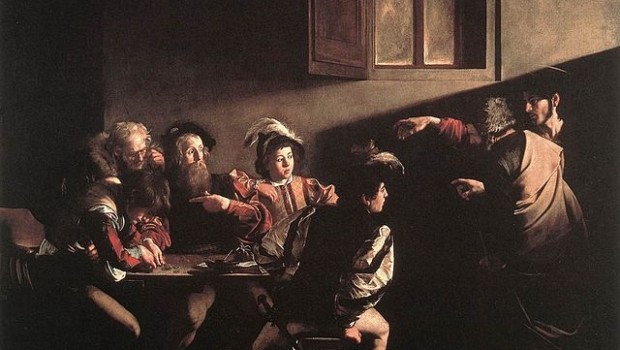 "Let no man's place, or dignity, or riches, puff him up; and let no man's low condition or poverty abase him. For the chief points are faith towards God, hope towards Christ, the enjoyment of those good things for which we look, and love towards God and our neighbor." (St. Ignatius of Antioch)
Discussions about leadership appear everywhere in American Orthodoxy. Today, there are countless paid professionals, webinars, and conferences that all claim to improve Orthodox Christian leadership. Despite these efforts and countless dollars spent, Orthodoxy in America is experiencing a leadership crisis. At the start of the twenty-first century, the idea of leadership in the Orthodox Church is marked more by secular success than fidelity to the Gospel. The Church in America is more bureaucratic than ever before, and sadly enough, we often confuse worldly accomplishments with Orthodox Christian leadership. American Orthodoxy's answer to the question "What is an Orthodox Christian Leader?" would baffle the earliest disciples, not to mention the countless saints who have shaped Orthodoxy through the centuries.
No Orthodox community is immune to these leadership problems. Local parishes experience leadership problems when they elect council members who seldom participate in the liturgical life of the Church. Dioceses experience leadership problems when they mistake political influence for Gospel leadership. Archdioceses and national organizations experience leadership problems when they honor leaders based solely on their office, social status, or material wealth. How many times have Orthodox Christians encountered a parish council member who seldom attends Church or a leader being celebrated whose choices conflict with Orthodox Christian Tradition? It is no surprise that people begin to wonder if the Church actually lives what it teaches.
St. Benedict of Nursia was fond of saying, "Pruned, it grows." He could not be more correct. Orthodox Christians in America need to prune the tree of leadership so that it can return to health and grow in vibrant ways. This means removing some branches so as to allow others to flourish. The American needs to return to a liturgical model of leadership. As a community, we can do this by making it a priority to reflect the liturgical life and teachings of the Church in all aspects of our lives. Simply put, we need fewer secular leaders and more liturgical leaders so that the Church can live its vocation as Christ intended.
What is a liturgical leader? Here are a few ways to recognize one:
Liturgical Leaders Attend Church Services. The Church always works, and Orthodox Christians are always working. However, the Church is more than meetings, committees, and social events. It is foremost about Jesus Christ and the gift of liturgy. This is the most important work of the Church. No matter how busy he or she is, an Orthodox leader makes time to attend liturgy weekly and to be shaped by the liturgical life of the Church. Liturgical leaders are attentive and allow themselves to be shaped by the Church's teaching. They make it a priority to live the liturgy in their daily lives with humility, mercy, and without apology. Liturgical leaders conform to the Church and do not ask the Church to conform to them. Blessed Theophylact reminds us that "Merely to hear the word of God saves no one and is instead a condemnation. After hearing, one must do."
Liturgical Leaders Are Moral Leaders. St. Dorotheos of Gaza writes that "By the keeping of the Commandments the soul is purified and the mind too is enlightened, and they start functioning as was intended." Orthodox Christianity calls those who embrace it to live differently and to embrace a moral worldview. Liturgical leaders recognize this clearly. They understand right and do not make excuses for wrong. They live chastely and do not compromise their faith for accolades. They honor every human person as created in the image and likeness of God, and they believe that the Church's moral teachings are neither a form of bigotry nor a straight-jacket that restricts our lives. They are instead a roadmap to human happiness. Liturgical leaders know that they must lead themselves before taking the responsibility of leading others in the Church.
Liturgical Leaders Serve the Weakest Among Us. "A healthy parish serves the needs of the community — a dying parish expects the community to serve its needs." These words from Fr. Bohdan Hladio point to the heart of liturgical leadership. Liturgical leadership is servant leadership. The mission of the church is not inward-focusing nostalgia but outward-focusing evangelism. A liturgical leader helps the Church serve the community, especially those who are weak and vulnerable. He also gives to the Church without honor or recognition, instead seeking the good of his neighbor and the stranger above all else. A liturgical leader understands that the true wealth of the Church is not in its buildings, monuments, or bank account, but in the lives it transforms and the mercy it shows.
Wealth, social status, and political power are not what makes an Orthodox Christian leader. They are in many ways the opposite of what Christ looks for in those He calls to lead. He demonstrated as much when He called the twelve Apostles. Much like the Apostles, every Orthodox Christian –however ordinary- can be transformed by Christ to witness to the Good News and change the lives of those around us. No Orthodox Christian is ever worthy to be a leader, but every Orthodox Christian can become a liturgical leader who lives the Church's teachings with joy, compassion, and courage. The first step is to have the humility to allow Christ -The Master Gardener – to prune our lives as He sees fit. This way we may truly grow to be the people God intended us to be.
Mother Teresa of Calcutta says it best: "God doesn't ask that we succeed in everything, but that we are faithful."
Pictured Above: Caravaggio, The Calling of St. Matthew